While the digital transformation presents a variety of opportunities for governments and organizations today, it also brings numerous security challenges. This symposium, featuring distinguished experts from Israel and Japan, will focus on how to identify and manage security risks of digital transformation, and critical and emerging technologies (C&ET). It will discuss how to assess cyber threats and develop a comprehensive cybersecurity policy, and will address the lessons can we learn from the Israeli case and others, including future cybersecurity challenges and opportunities, and some ideas for fostering international collaboration.
During March 1 -5, 2021, our very own Dr Lior Tabansky, Head of Research Development, Blavatnik Interdisciplinary Cyber Research Center, Tel Aviv University presented his work on "Managing Security Risks of Digital Transformation and Emerging Technologies"
Click here for more information!
 
Italian Conference on CyberSecurity
Proud of Dr. Lior Tabansky, Head of Research Programs at our center to have presented at the Italian Conference on CyberSecurity. Dr Tabansky spoke about the experiences of cybersecurity centers around the world.
For more information on Prof Tabansky's presentation or general details about the conference please visit here 
 From Feb 22 - 24, 2021 we were honored to host the second AI Week with a focus on highlighting how AI technology is revolutionizing business strategy, policy and future development. 
In November 2019, the first AI Week took place at Tel Aviv University where we hosted over 3,000 attendees to a week filled with thought leadership, workshops and expert talks.
Over 4,000 Data scientists, data engineers, AI product managers, as well as investors, startups and policy makers joined us for the chance to learn, discover and share insights on the application of AI technology in real world domains
For more details, please check our website
Cyber Week Online invites you to experience expert-driven content and high-level networking opportunities, from the comfort of your own home.
Bringing you world-class thought leaders from industry, government and academia, Cyber Week Online provides a virtual space to connect and share ideas with international decision makers, business executives, startups and investors.
In these uncertain times, Cyber Week Online is here to deliver practical advice, knowledge sharing and insights into the latest technological advances.
With over 2,000 international participants, Cyber Week Online gives the opportunity to connect, learn and discover the relevant cyber trends with top content, thought leadership and live deep dive talks!
For a detailed agenda and list of speakers click here!
The annual OWASP AppSec Israel Conference, the largest conference in Israel on application security, was hosted by Blavatnik ICRC at Tel Aviv University. Over 700 developers, testers, architects, product designers, and managers attended lectures and workshops this year. 
Benjamin Ang, Cheng Koon: Deliberate Online Falsehoods as a National Security Issue in Asia.
Mateusz Grochowski: Online Platforms and Private Regulation.
Tomer Shadmy: Coping with Hate Speech on Social Networks.
The U.S. Israel Summit - 12.12.16
The U.S. Israel Summit was an event co-hosted by the New England-Israel Business Council and the ICRC. The event was created in conjunction with the visit of Charlie Baker, Governor of Massachusetts, to Israel, in an effort to strengthen bilateral ties between Boston and Israel.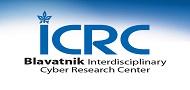 Executive Cyber Forum - 30.12.15
The theme of the Forum was Terrorism and Incitement on the Net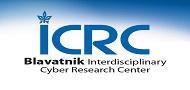 Prof. Joachim Mayer: "Behavioral aspects of cyber security".
Mr. Omer Gold: "Coping with Physical Attacks on Fiber Networks and Power Grids".
More than 5,000 delegates from over 45 countries attended the events of the 2015 Cyber Week that was held on June 22nd – 25th, 2015, at Tel Aviv University.
ICRC Researchers Forum - 09.02.15
The second Researchers Forum of The Blavatnik Interdisciplinary Cyber Research Center (ICRC) 
Title: Controlling information channels across the software/hardware boundary
Speaker: Prof. Andrew Myers, Cornell University.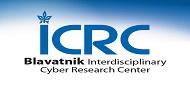 Title: Time Sensitive Collaborations using Cryptographic Protocols
Speaker: Prof. Shafi Goldwasser (MIT and Weizmann Institute)
The meeting point of privacy and cyber is uniquely interdisciplinary. The Second Privacy & Cyber Workshop brings together cutting edge research in these two intersecting fields. 
Over 5,000 participants from 48 countries took part in the 4th annual Cyber Security Conference held at Tel Aviv University on September 14th -17th, 2014.